Cerro das Mos Contemporary Villa (DD144)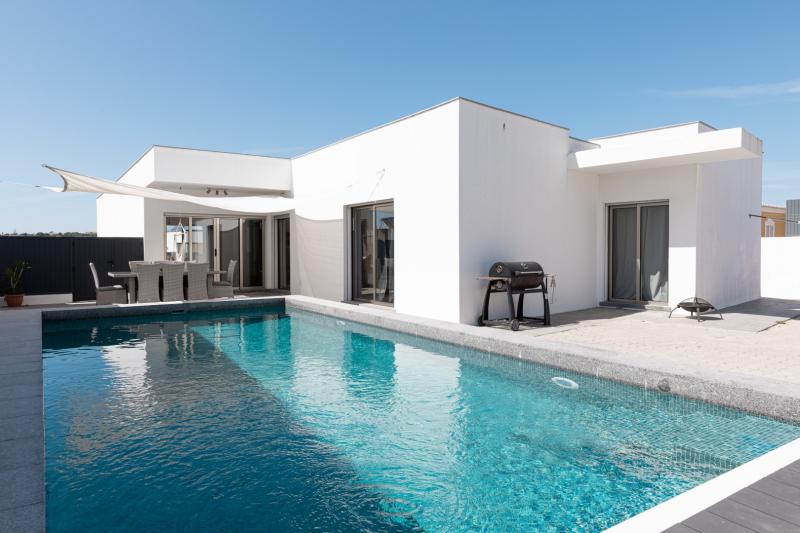 Super, contemporary 4 bedroom villa with a private salt water swimming pool in the residential area of Cerro das Mós with supermarkets nearby, within 20 mins walk of the town centre and 5 mins drive to Meia Praia.
The villa is spread across two floors comprising on the lower floor a large bedroom with 2 single beds and wide patio doors, and a shower-room. A staircase leads up to a spacious living and dining area, the fully fitted kitchen and a utility area. From both areas there are wide sliding windows opening to the private sheltered terrace with dining set and sun-loungers by the swimming pool. Also on this level, there are 3 double bedrooms with fitted wardrobes, and 2 bathrooms. The bedrooms facing west have access to the pool terrace and the bedroom facing east share a long balcony with the living room.

WiFi & cable TV & UK TV channels & movies
Off-street parking available for up to 2 cars.

Pool heating can be arranged for €200 per week for the period of May to September.


From:
€1,200/week
RATES:
Low Season: €1,200/week
Mid Season: €1,500/week
High Season: €1,900/week
Peak Season: €2,500/week
Nº Licença Alojamento:
97835/AL
GPS (decimal degrees):
37.107062, -8.686101
GPS (dms):
+37º 6' 25.4232'', -8º 41' 9.9636''
ENQUIRE NOW
BOOKING REQUEST
PROPERTY MAP
ENERGY RATING: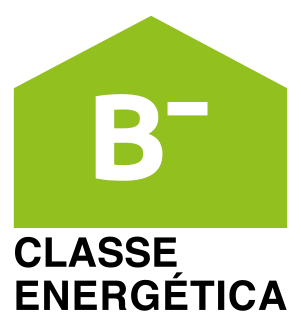 PROPERTY FEATURES:
Construction Area: 269m2
Fireplace
Balcony
BBQ
Beach towels
Suitable for Children
Swimming Pool: Private, Heated, Saltwater
Cable TV
Terrace
Hairdryer
Tumble Dryer
Iron & Ironing Board
Walking distance to amenities
Close to Town
Coffee Maker
Microwave
Dishwasher
Washing Machine
WiFi Internet - High Speed (Fibre)
Electric Shutters
Optional pool heating (€200 per week)
Entertainment: International Tv Channels, Uk Tv Channels
Parking: Off Street Parking
Availability
June 2022
S
M
T
W
T
F
S

1

2

3

4

5
6
7
8
9

10

11

12

13

14

15

16

17

18

19

20

21

22

23

24

25

26

27

28

29

30
July 2022
S
M
T
W
T
F
S

1

2

3

4

5

6

7

8

9

10

11

12

13

14

15

16

17
18
19
20
21
22

23

24

25

26

27

28

29

30

31
August 2022
S
M
T
W
T
F
S

1

2

3

4

5

6

7

8

9

10

11

12

13

14

15

16

17

18

19

20

21

22

23

24

25

26

27

28

29
30
31
September 2022
S
M
T
W
T
F
S
1
2
3

4

5

6

7

8

9

10

11
12
13
14
15
16
17
18
19
20
21
22
23
24
25
26
27
28
29
30
October 2022
S
M
T
W
T
F
S
1
2
3
4
5
6
7
8
9
10
11
12
13
14
15
16
17
18
19
20
21
22
23
24
25
26
27
28
29
30
31
November 2022
S
M
T
W
T
F
S
1
2
3
4
5
6
7
8
9
10
11
12
13
14
15
16
17
18
19
20
21
22
23
24
25
26
27
28
29
30
December 2022
S
M
T
W
T
F
S
1
2
3
4
5
6
7
8
9
10
11
12
13
14
15
16
17
18
19
20
21
22
23
24
25
26
27
28
29
30
31
January 2023
S
M
T
W
T
F
S
1
2
3
4
5
6
7
8
9
10
11
12
13
14
15
16
17
18
19
20
21
22
23
24
25
26
27
28
29
30
31
February 2023
S
M
T
W
T
F
S
1
2
3
4
5
6
7
8
9
10
11
12
13
14
15
16
17
18
19
20
21
22
23
24
25
26
27

28
March 2023
S
M
T
W
T
F
S

1

2

3

4

5

6

7

8

9

10

11

12

13

14

15

16

17

18

19

20

21

22

23

24

25

26

27

28

29

30

31
April 2023
S
M
T
W
T
F
S

1

2

3

4

5

6

7

8

9

10

11

12

13

14

15

16

17

18

19

20

21

22

23

24

25

26

27

28

29

30
May 2023
S
M
T
W
T
F
S

1

2

3

4

5

6

7

8

9

10

11

12

13

14

15

16

17

18

19

20

21

22

23

24

25

26

27

28

29

30

31
Enquire about this property / Booking Request