Vista Bonita - Deluxe 3 bedroom townhouse, Lagos centre (PS)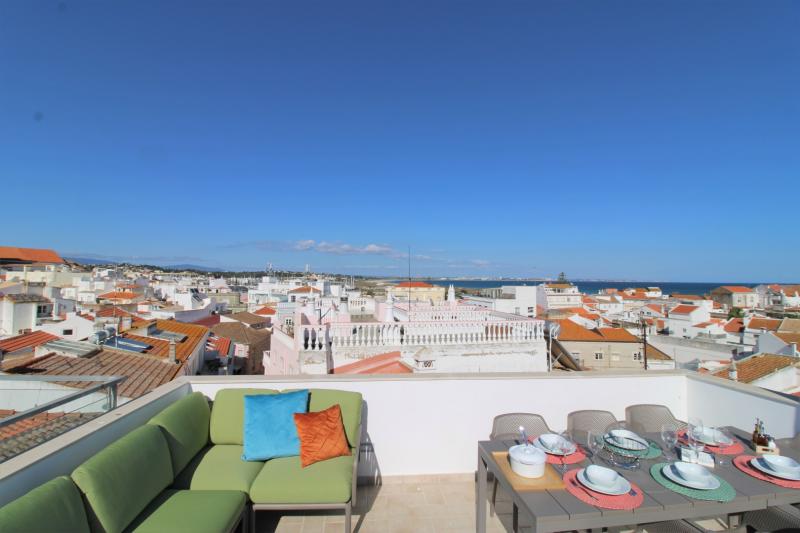 Superb 3 storey townhouse with rooftop terrace and sea view in Lagos Old Town, within walking distance to the beach and all amenities
Set in a great location, this contemporary 3 bedroom townhouse has been completely rebuilt to the highest standard and has all modern amenities.

It is tastefully furnished and decorated throughout with original paintings and the feature atrium with indoor garden draws in light.

On the ground floor there is an open plan layout, with a living and dining room and fully equipped kitchen. There is also a laundry room and WC.

On the first floor, there are 2 double bedrooms, both with en-suite shower rooms and one has the added bonus of a walk in wardrobe.

On the second floor is another double bedroom, with en-suite shower room, and a terrace with table and chairs and 2 sun loungers, ideal for soaking up the sun.

There is also a wonderful rooftop terrace, furnished with dining table and comfortable seating area, where you can relax and enjoy the spectacular sea and Old Town views.

The beach and Lagos Marina are just a 10 minute walk away and you have an abundance of cafes, restaurants and shops on your doorstep.

Not suitable for children aged 4 and under due to long drop, and sorry not possible for groups of young adults.


From:
€900/week
RATES:
Low Season: €900/week
Mid Season: €1,000/week
High Season: €1,300/week
Peak Season: €1,750/week
Nº Licença Alojamento:
125428/AL
Nº Licença Habitação:
124/2021
GPS (decimal degrees):
37.102153, -8.674324
GPS (dms):
+37º 6' 7.7508'', -8º 40' 27.5664''
ENQUIRE NOW
BOOKING REQUEST
PROPERTY MAP
ENERGY RATING: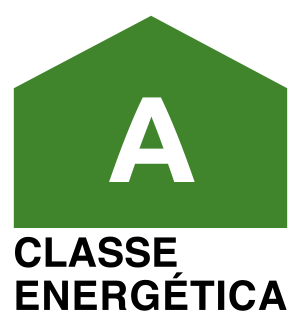 PROPERTY FEATURES:
Construction Area: 78m2
Air conditioned bedrooms
Air conditioned living room
Air Conditioning
Roof Terrace
Fitted Wardrobes
Furnished
Balcony
Cable TV
Hairdryer
Heating: Underfloor
Iron & Ironing Board
View: Sea, Old Town
Walking distance to amenities
Walking distance to bus & train stations
Microwave
Walking distance to restaurants
Coffee Maker: Filter
Walking distance to the beach
Dishwasher
Washing Machine
Not suitable for young children
WiFi Internet - High Speed (Fibre)
En-suite bathroom
Entertainment: Smart Tv
Equipped Kitchen
Availability
June 2022
S
M
T
W
T
F
S

1

2

3

4

5

6

7

8

9

10
11
12
13
14
15
16

17

18

19

20

21

22

23

24

25

26

27

28

29

30
July 2022
S
M
T
W
T
F
S

1

2

3

4

5

6

7

8

9

10

11

12

13

14

15

16

17

18

19

20

21

22

23

24

25

26

27

28

29

30

31
August 2022
S
M
T
W
T
F
S

1

2

3

4

5

6

7

8

9

10

11

12

13

14

15

16

17

18

19

20

21

22

23

24

25

26

27

28

29

30

31
September 2022
S
M
T
W
T
F
S
1
2
3
4
5
6
7

8

9

10

11

12

13

14

15

16

17

18

19

20

21

22

23
24

25

26

27

28

29

30
October 2022
S
M
T
W
T
F
S

1

2

3

4

5

6
7
8
9
10
11
12
13
14
15
16
17
18
19
20

21

22

23

24

25

26

27

28

29
30
31
November 2022
S
M
T
W
T
F
S

1

2

3

4

5

6

7

8

9

10

11

12

13

14

15

16

17

18

19

20

21

22

23

24

25

26

27

28

29

30
December 2022
S
M
T
W
T
F
S

1

2

3

4

5

6

7

8

9

10

11

12

13

14

15

16

17

18

19

20

21

22

23

24

25

26

27

28

29

30

31
January 2023
S
M
T
W
T
F
S

1

2

3

4

5

6

7

8

9

10

11

12

13

14

15

16

17

18

19

20

21

22

23

24

25

26

27

28

29

30

31
February 2023
S
M
T
W
T
F
S
1
2
3
4
5
6
7
8
9
10
11
12
13
14
15
16
17
18
19
20
21
22
23
24
25
26
27
28
March 2023
S
M
T
W
T
F
S
1
2
3
4
5
6
7
8
9
10
11
12
13
14
15
16
17
18
19
20
21
22
23
24
25
26
27
28
29
30
31
April 2023
S
M
T
W
T
F
S
1
2
3
4
5
6
7
8
9
10
11
12
13
14
15
16
17
18
19
20
21
22
23
24
25
26
27
28
29
30
May 2023
S
M
T
W
T
F
S
1
2
3
4
5
6
7
8
9
10
11
12
13
14
15
16
17
18
19
20
21
22
23
24
25
26
27
28
29
30
31
Enquire about this property / Booking Request