Adega luxury 3-bedroom apartment, Lagos (BK-2-2B)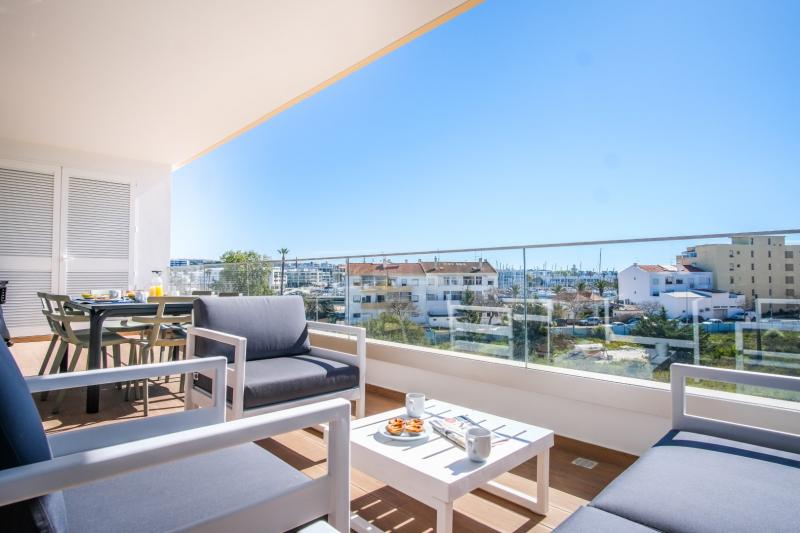 High-end, interior-designed apartment with views towards Lagos Marina in the much sought-after new Adega development, with exceptional finishings and superb location within walking distance of the beach, shops and restaurants.
Sleeping 6 people in comfort in 3 good-sized bedrooms. The master bedroom has a king-sized bed, dressing table and en-suite bathroom with jacuzzi bath, the other 2 bedrooms each have 2 single beds, one of them has a workspace and they share a shower-room. All of the bedrooms open onto a 2nd balcony which overlooks the pool area.

The open-plan living-dining-kitchen area is a bright and happy space and extends straight out to the balcony which is spacious and equipped for both dining and relaxing. The kitchen is stylish and well-equipped with the latest Bosch appliances.

Key features include air-conditioning throughout, underfloor heating, electric window blinds, electric BBQ, allocated parking space in the basement garage, and high speed WiFi.

Guests have access to the central swimming pool and kids pool surrounded by sun-loungers as well as the heated indoor pool and jacuzzi, sauna and gym.

The apartment has an enviable location within easy reach of many services and attractions in Lagos. All of the following are within close walking distance:

* Less than 5 mins to some excellent restaurants including Munich, Maria Gulosa Cafe-Restaurante, Branson's steakhouse, Avenida.
* 5-10 mins to a fish market, open air farmers' market, and several supermarkets.
* 5-10 mins to Marina de Lagos where you can enjoy numerous boating activities for those who want to explore the local waters and scenic cliffs, or relax at one of the bars and restaurants with a lovely view.
* 10-15 mins into historic Old Town of Lagos with an array of cafes, unique shops, and a myriad of quality restaurants.
* 15-20 mins to the beach of Meia Praia - 4km stretch of golden sand dotted with beach bar-restaurants including Bahia Beach Bar and Gaivota Branca.


From:
€900/week
RATES:
Low Season: €900/week
Mid Season: €1,000/week
High Season: €1,400/week
Peak Season: €1,800/week
Nº Licença Alojamento:
125491/AL
Nº Licença Habitação:
125/2021
GPS (decimal degrees):
37.109804, -8.677908
GPS (dms):
+37º 6' 35.2944'', -8º 40' 40.4688''
ENQUIRE NOW
BOOKING REQUEST
PROPERTY MAP
ENERGY RATING: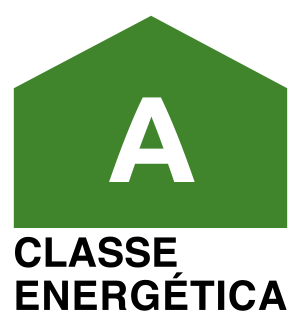 PROPERTY FEATURES:
Construction Area: 139m2
Air Conditioning
Fitted Wardrobes
Furnished
Balcony
BBQ
Beach towels
Availability
June 2022
S
M
T
W
T
F
S

1

2
3
4
5
6
7
8
9
10
11
12

13

14

15

16

17

18

19

20

21

22

23

24

25

26

27

28

29

30
July 2022
S
M
T
W
T
F
S

1

2

3

4

5

6

7

8

9

10

11

12

13

14

15

16

17

18

19

20

21

22

23

24

25

26

27

28

29

30

31
August 2022
S
M
T
W
T
F
S

1

2

3

4

5

6

7

8

9

10

11

12

13

14

15

16

17

18

19

20

21

22

23

24

25

26

27

28

29

30

31
September 2022
S
M
T
W
T
F
S

1

2

3

4
5
6
7
8
9
10
11
12
13
14
15
16
17
18
19
20
21
22
23
24
25
26
27
28
29
30
October 2022
S
M
T
W
T
F
S
1
2
3
4
5
6
7
8
9
10
11
12
13

14

15

16

17

18

19

20

21

22

23
24
25
26
27
28
29

30

31
November 2022
S
M
T
W
T
F
S

1

2

3

4

5

6

7

8

9

10

11

12

13

14

15

16

17
18
19
20
21
22
23
24
25
26
27
28
29
30
December 2022
S
M
T
W
T
F
S
1
2
3
4
5
6
7
8
9
10
11
12
13
14
15
16
17
18
19
20
21
22
23
24
25
26
27
28
29
30
31
January 2023
S
M
T
W
T
F
S

1

2

3

4

5

6

7

8

9

10

11

12

13

14

15

16

17

18

19

20

21

22

23

24

25

26

27

28

29

30

31
February 2023
S
M
T
W
T
F
S

1

2

3

4

5

6

7

8

9

10

11

12

13

14

15

16

17

18

19

20

21

22

23

24

25

26

27

28
March 2023
S
M
T
W
T
F
S

1

2

3

4

5

6

7

8

9

10

11

12

13

14

15

16

17

18

19

20

21

22

23

24

25

26

27

28

29

30

31
April 2023
S
M
T
W
T
F
S
1
2
3
4
5
6
7
8
9
10
11
12
13
14
15
16
17
18
19
20
21
22
23
24
25
26
27
28
29
30
May 2023
S
M
T
W
T
F
S
1
2
3
4
5
6
7
8
9
10
11
12
13
14
15
16
17
18
19
20
21
22
23
24
25
26
27
28
29
30
31
Enquire about this property / Booking Request